Not many of us want to stay inside all day during the summer; the long, sunny days and all their possibilities draw us out into the sun. Whether you're planning a lengthy summer road trip, weekend warrior-ing it out to a campground, or towing the boat down to the beach, you're going to need your car in tip-top shape to handle the harsh summer sun and avoid any slow-downs en route to your next adventure.
Taking a few precautions at the beginning of the season will help you beat the summer heat. Regular maintenance is important no matter the season, and summer tips not only keep you cool but can help you avoid costly, severe damage to your vehicle. Take a look at our guidelines to keep your vehicle in pristine condition and running smoothly for your next outing. If you have questions, contact our team or schedule an appointment now for further assistance.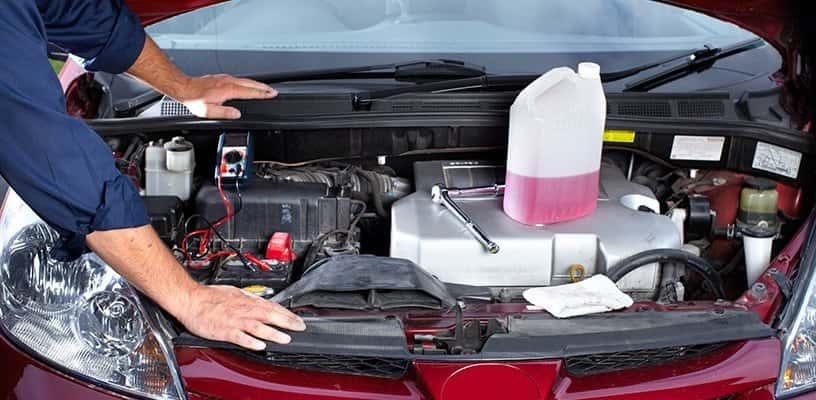 Radiator
According to the National Institute for Automotive Service Excellence (ASE), the leading cause of summer breakdowns is an overheated engine. Always watch your engine temperature gauge while driving and turn your car off immediately if it goes into the red. You can prevent finding yourself in this scenario by making sure your radiator is adequately filled with coolant at the right concentration. It's usually a 50/50 mix of water and antifreeze, but check your vehicle's specifications to be sure. If it's been more than two years since the radiator has been flushed, come in to see us, and we'll take care of that for you.
Air Conditioning
Stay cool this summer by prepping your AC unit for the heat. There are plenty of moving parts to your air conditioner that need your attention, like the level of refrigerant, the state of the filters, and the condition of the belt. These aren't typically issues that we recommend working on yourself so bring your vehicle in for our team to take a look at. Regardless, it's good practice to have your AC unit serviced every three years.
Battery
Although it's more likely for your battery to quit in the winter, the summer heat can take a toll on it, too. Be sure to tighten all terminals and check for corrosion. If you find any corrosion, then you can clean it using baking soda and an old toothbrush, but be sure to check back a few weeks later because if the corrosion keeps coming back, it's a sign of a bigger issue. If you're concerned that you have a weak battery or have questions about any corrosion you've found, stop by our service department and we'll test your battery free of charge!
Oil
Before you head out on that summer road trip, change the oil and check the oil filter. This keeps your engine running smoothly and prevents it from overheating. You should check the oil often and look out for dirty, dark, or grimy oil that indicates it should be changed immediately, or if the level is low, you can add some yourself. If you anticipate towing, taking multiple weekend road trips or using your vehicle more than normal, you could consider changing the oil more often, every 3,000 miles, this season to help your car deal with the heat a little better.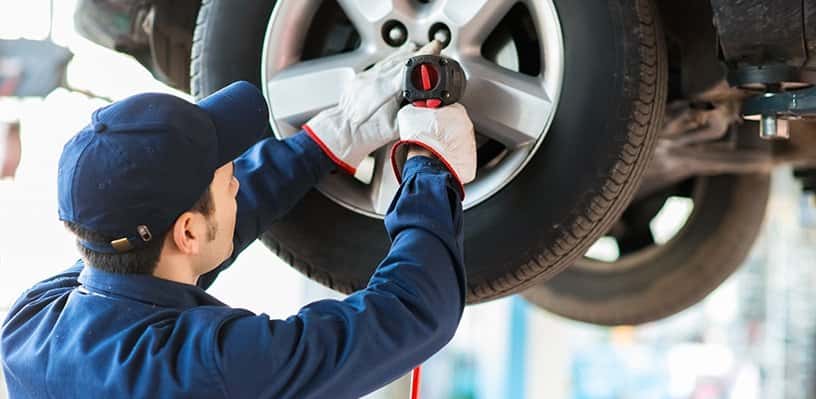 Hoses
It's easy to overlook these parts, but they are a crucial in making sure everything ends up where it needs to go. Check hoses for cracks, leaks, peeling or separation. Your hoses should be firm but not hard, and this is most important near the radiator. All the connections should be snug, too.
Brakes
These are your first line of defense when it comes to safety on the road so don't skimp out when it comes to the brakes. Always check your brake pads and fluid every few months but if you notice your brakes feeling mushy or grabby, start feeling pulsations, or a longer stopping time in general, then bring your vehicle in as soon as possible for us to examine.
Summer Tires
If you put winter tires on your vehicle, it's time to change back to the all-season tires. You can wear out your winter tires quickly on the hot summer pavement, and then you'll be out of luck next winter. Once you have your summer or all-season tires back on your vehicle, inflate your tires to the appropriate pressure, which is usually notated in the driver side door jamb. Properly inflated tires last longer and could even improve gas mileage.
Wash and Wax
Get rid of the winter grime with a good wash and wax. Leftover salt and road grit can be very tough on your vehicle's clear coat, paint, and undercarriage coat and could even cost you big bucks on repairs if you let it sit. Scrub your car inside and out to refresh it and keep it looking fresh and new. Your wax job will also last longer in the summer so you can enjoy your hard work for weeks on end.
Stop into our service department today for more information on any of these issues or to get help preparing your vehicle for summer!