As thanks to local veterans, volunteers led by Garber Linwood's own George Lynch brought the Walleyes for Warriors fishing trip to the Linwood Beach Marina so participants could enjoy more time fishing on June 17. This was the eighth annual Walleyes for Warriors event and the second with a Garber Linwood sales associate at the helm with the Bay City Elk Lodge 88. Vietnam veteran Nels Larson started and ran this event to provide a fun experience and a "welcome home and thank you" for the service of our armed forces.
"First 7 years we went out of Bay City and what we found was by the time most of the guys made it out to the big water to fish those guys were wore out and tired," said Lynch. "It was an hour ride out just to the mouth of the river"
So to give the vets more time to fish, the event was moved up to Linwood Beach, where service men and women joined seasoned boat captains so the vets needed no prior experience to enjoy this event. Friends and family of the veterans and active service members stayed on land waving flags and volunteering to keep the event going.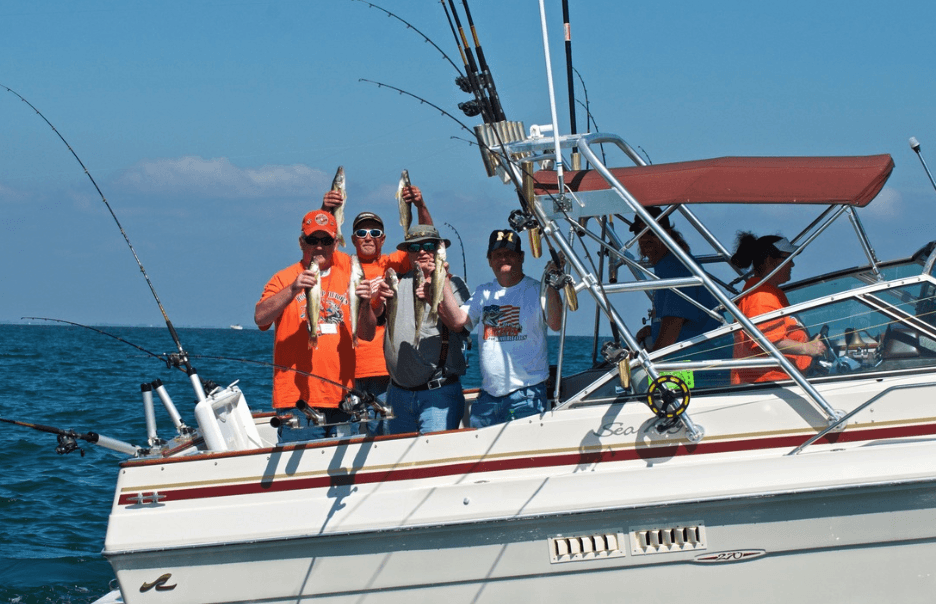 Larson, the founder of Walleyes for Warriors, felt like he never got the welcome home after his service in Vietnam until he went on a fishing trip on the west side of the state nine years ago. It was an event specifically for veterans too, and the boat captain directed the service men and women to look toward shore where there were civilians saluting the boat, saying thank you, and welcoming the group home. Even though Larson had been home for quite some time, he felt like he finally got the homecoming he expected.
From that trip, Walleyes for Warriors was born. Larson came back to the Bay Area and started this free event so he could pass along that feeling of gratitude and welcoming home to more veterans. It has grown every year, and with the new direction under Lynch and Elks Lodge 88, the event has gained more traction than ever with new sponsors and participants.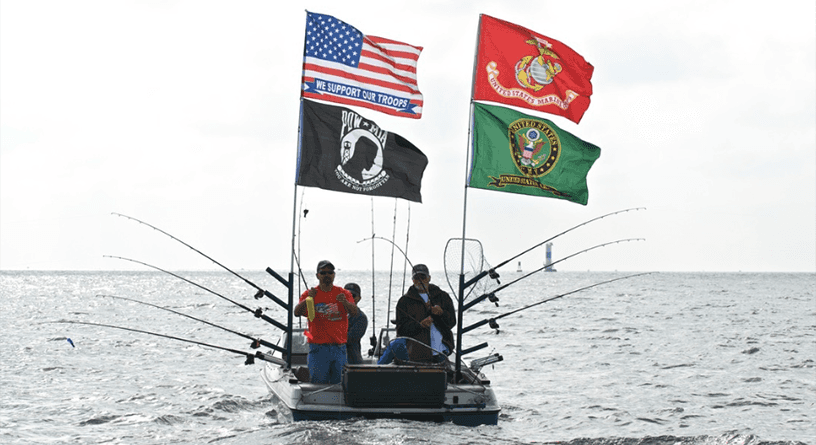 "So much of these days that I've spent involved with this association these veterans always want to tell me thank you and it's not about you thanking me is about us thanking you," Lynch said.
And for vets who have yet to take part in the event, Larsen urges them to join.
On June 17, the event started bright and early at 7:30 a.m. so the vets could make the most of the calm water. At 2 p.m., the boats returned to shore for a Welcome Home ceremony at the Linwood Beach Marina, followed by an awards program, and banquet.
To take part in this event next year, contact George Lynch at (989) 697-4444. Or for more information, visit the website www.walleyesforwarriors.com.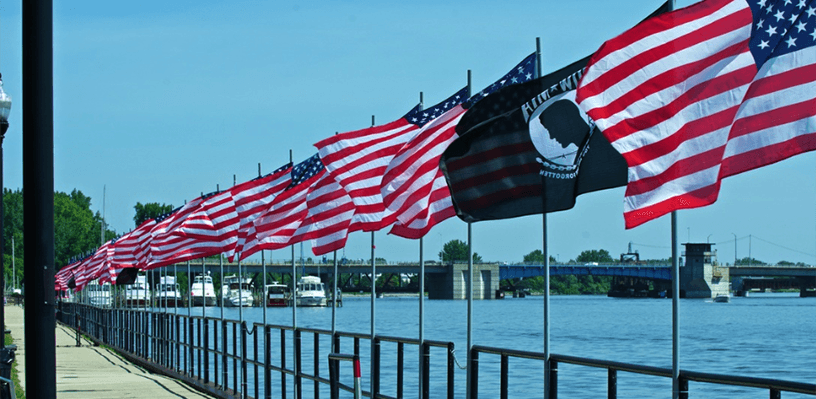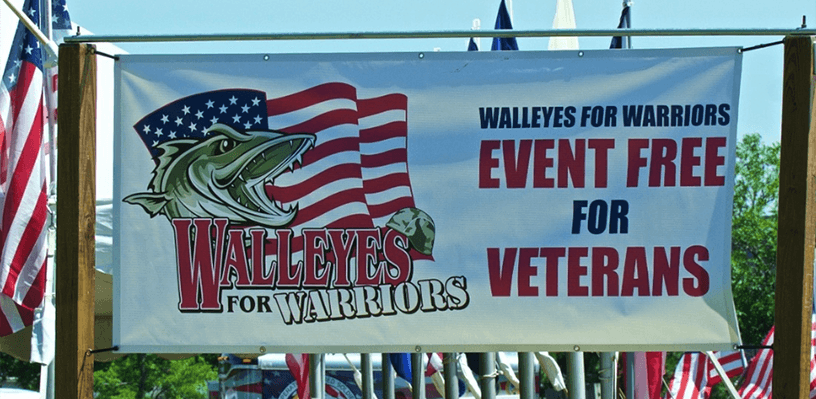 Images courtesy of Walleyes for Warriors